Dog Friendly Holiday Cottages - North Norfolk
Dogs love the beaches that stretch off into the distance, marshlands, pine woods & countryside walks. Dog friendly cottages in North Norfolk, with garden, near beaches that allow dogs, woodland and coastal walks, and a splash in the sea!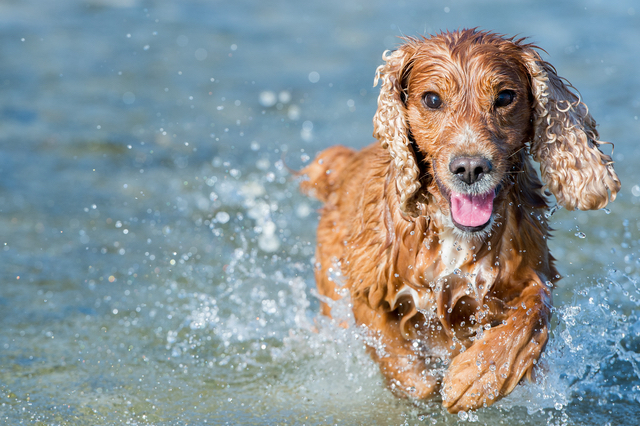 Cottages That Allow Dogs;
We have a selection of holiday cottages that allow dogs subject to reasonable house rules:
Dogs not to be allowed in any bedroom.
Dogs not to be allowed on furniture or beds.
Dogs not to be washed down in any bath, shower or sink.
Do not use towels provided to dry a dog.
Clean the property of dog hair etc before your departure
Dogs not to be left unattended at the property at anytime.
Dogs must not cause an unreasonable noise nuisance to neighbours.
You must bag up all dog poo and dispose of correctly.
You must keep your dog on a lead whilst walking on farm land.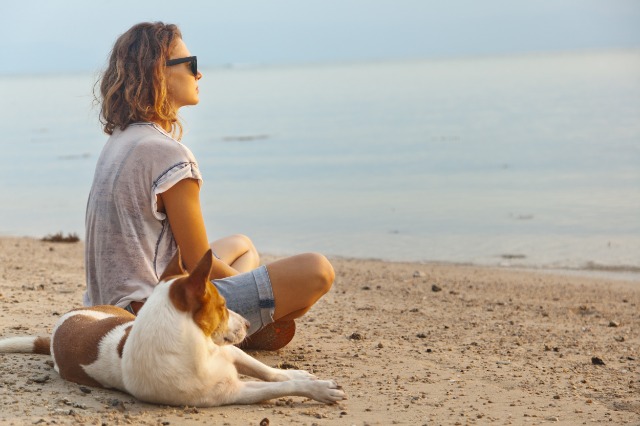 North Norfolk Beaches That Allow Dogs
Many of the beaches are pet and dog friendly, certainly nearby Wells and Holkham beaches offer fantastic freedom for dogs their huge expanse never ceases to fill dogs with the joy of running free in such a large space, plenty of seagulls to chase and a swim in the sea.
Wells and Holkham beaches have lovely pine woodlands, ideal for dog walks, the sun filters through the pine trees the ground is sandy, and these pine woods can be quite magical at times.
Walk from Stiffkey towards Morston and Blakeney Point along the coastal path, in the evening sun, inlets with moored boats, flowering gorse, Stiffkey Fen with it's reed beds and the backdrop of the sea.
If you are on the Beach then find a sand dune base, set up camp, and settle down for some sunbathing with your dog, who can enjoy being with you on the beach.
North Norfolk is very much about dog lovers, most pubs are dog friendly, and allowed inside most bars as well as sitting outside.